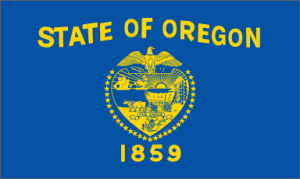 As of this last month, we've officially opened an office in Oregon! Although our official office is in Clackamas, Oregon, we are recruiting home-office agents to work for us and cover anywhere the Regional Multiple Listing Service (RMLS) covers. Covering almost 50% of the State of Oregon, we've cast a pretty big net in our newest state to offer our low-cost commission splits.
This means real estate brokers in Oregon can now take advantage of the excellent contracts we offer. Our most popular contract is still $49/month and $499/transaction. To celebrate the new expansion, anyone joining in Oregon by the end of May will receive a 50% discount on their monthly payment until year end. Paying just $25/month means a savings of $144 through those 6 months and still only $499/transaction. Why continue to pay 30% when the National Association of Realtors (NAR) reports 97% of clients don't care what company a real estate broker works for. They care about you, not your company.
With just a couple of pages of paperwork, and us covering the transfer fees, joining Better Properties Brokerage has never been easier or more worthwhile than ever. For more information about our benefits, check our Join our Team page.
The next big question is: "Where are we going next?"
It could be California, Idaho, or even somewhere far across the U.S., but wherever it is, our great contracts will follow.
Give us a call for a confidential interview and your tell your friends about us.
(503) 451-0299
(360) 356-5177
bettervancouver@gmail.com
Thanks!