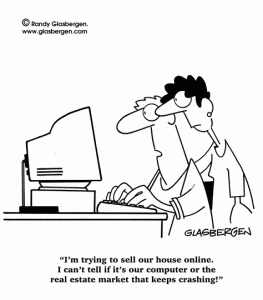 If you're a home seller, especially as the market has tanked so much the last couple of years, you have to be asking yourself if you can go it alone without a Realtor. Hey, that's okay, I'm sure most of the owners of the current homes listed on the Multiple Listing Service (MLS) asked that very question. And yet, they still chose to list with a realtor and pay them for their services. The big question is, why?
Why should I pay 3%?
Well, first we have to acknowledge that this 3% is negotiable. Depending on the difficulty of the transaction, and desired marketing of the owners, that commission for the listing agent could be more or less than 3%. While 3% may be an industry standard, it is not a hard fast rule. So know what you expect from your realtor before you negotiate this.
What do I get for 3%?
So the first big benefit of choosing a Realtor is that they will list your house in 1 or more MLS sites which makes your home visible to all the other realtors in the area. It also allows non-realtors to search for your home for free. Anyone, yep, even you, can Search the MLS.
But more importantly, most importantly, the true value is having someone help you navigate the process once someone makes an offer on your house! Sure, they offer other marketing features, they offer a safe secure way to track visitors in your home with their lockbox (which means a realtor was present when someone walked through and the chances of you returning to an empty home after a showing dwindle away), and they can help you stage your home to sell. But again, the big value and reason there are thousands of listings on the MLS by realtors is that they help after that offer has come in.
Let's be honest here, there are many laws that govern a real estate transaction and many disclosures and forms that need to be filled out depending on the circumstances of your home. What happens if there is an inspection and mold is found? What do you do if there needs to be an addendum to the purchase and sale agreement because the buyers want a deck fixed before they'll buy your house?
Take a look at the medical malpractice situation. Even with all the documentation and waivers you fill out, there are trial lawyers in every city making money off of little errors. Can you afford to take the chances that there won't be a legal mistake and be found liable for it? We're not talking about lunch money here, it could be tens, or hundreds, of thousands of dollars liable…
Seriously, get the facts about listing your home for sale. While there is free advice out there about some basic forms, and good ideas for being careful, the benefit of using a realtor and being protected from lawsuits far outweighs the cost of getting your home sold.
You can always request a free Home Valuation from a local expert and talk to a Realtor about marketing your home for free.